0
(No Ratings Yet)
Loading...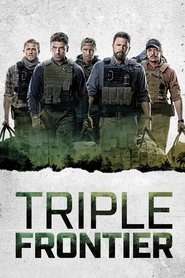 Triple Frontier
Loyalties are tested when five former special forces operatives reunite to steal a drug lord's fortune, unleashing a chain of unintended consequences.
Duration: 125 min
Release: 2019
Death Wish
Escape Room
The Predator
The Predator
When a kid accidentally triggers the universe's most lethal hunters' return to Earth, only a ragtag crew of ex-soldiers and a disgruntled female scientist can prevent the end of the…
The Night Comes for Us
The Bouncer
Patient Zero
The Meg
The Meg
A deep sea submersible pilot revisits his past fears in the Mariana Trench, and accidentally unleashes the seventy foot ancestor of the Great White Shark believed to be extinct.
Kin
Kin
A young boy finds a powerful otherworldly weapon, which he uses to save his older adoptive brother from a crew of thugs. Before long, the two of them are also…
Beirut
Death Race 4: Beyond Anarchy
Deep Blue Sea 2
Deep Blue Sea 2
When shark conservationist Dr. Misty Calhoun is invited to consult on a top-secret project run by pharmaceutical billionaire Carl Durant, she is shocked to learn that the company is using…