0
(No Ratings Yet)
Loading...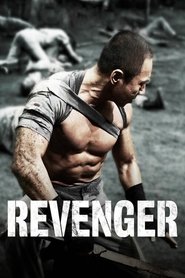 Revenger
Hell-bent on avenging the murder of his family, a former detective infiltrates a remote island that serves as a prison for vicious death row criminals.
Duration: 101 min
Release: 2019
Pickings
The Lotus
The Lotus
In the not so distant future, biochemical technology has advanced in unexpected ways. Unfortunately, it has fallen into the hands of the wrong man. A brilliant young biochemist by the…
Triple Frontier
Outlaw King
Black Water
UFO
UFO
A college student, who sees a UFO, uses his exceptional math skills to investigate the sighting with his friends while the FBI follows closely behind.
Black Panther
Black Panther
King T'Challa returns home from America to the reclusive, technologically advanced African nation of Wakanda to serve as his country's new leader. However, T'Challa soon finds that he is challenged…
Stray
Beyond the Edge
Mission: Impossible – Fallout
Mission: Impossible – Fallout
When an IMF mission ends badly, the world is faced with dire consequences. As Ethan Hunt takes it upon himself to fulfill his original briefing, the CIA begin to question…
The Lost Viking