0
(No Ratings Yet)
Loading...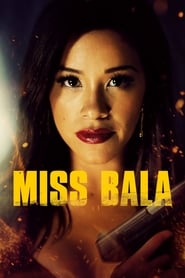 Miss Bala
Gloria finds a power she never knew she had when she is drawn into a dangerous world of cross-border crime. Surviving will require all of her cunning, inventiveness, and strength. Based on the Spanish-language film.
Duration: 104 min
Release: 2019
Close
Revenger
Jurassic World: Fallen Kingdom
Jurassic World: Fallen Kingdom
Three years after the demise of Jurassic World, a volcanic eruption threatens the remaining dinosaurs on the isla Nublar, so Claire Dearing, the former park manager, recruits Owen Grady to…
Sicario: Day of the Soldado
Wastelander
Wastelander
In a post-apocalyptic landscape, an ex-soldier wanders in search of his lost home and family. Along the way, he joins a makeshift group of survivors who convince him to lead…
Never Grow Old
Samson
Samson
Prikazujući događaje koji se nalaze u knjizi o Sucima, Samson je neustrašivi mladi Izraelac kojeg je Bog izabrao kako bi zaštitio svoj narod od Filistejaca. Nakon što je izgubio svoju…
Rampage
Rampage
Primatologist Davis Okoye shares an unshakable bond with George, the extraordinarily intelligent, silverback gorilla who has been in his care since birth. But a rogue genetic experiment gone awry mutates…
The Night Comes for Us
Illang: The Wolf Brigade
Illang: The Wolf Brigade
In 2029, the elite police squad Illang combats a terrorist group opposing reunification of the two Koreas. But another enemy may be lurking nearby.
Higher Power
Higher Power
When the Universe decides what it wants, it's pointless to resist. With his family's life at stake, Joseph Steadman finds himself the unwilling test subject of a maniacal scientist in…
The Predator
The Predator
When a kid accidentally triggers the universe's most lethal hunters' return to Earth, only a ragtag crew of ex-soldiers and a disgruntled female scientist can prevent the end of the…