0
(No Ratings Yet)
Loading...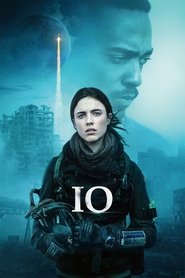 IO
As a young scientist searches for a way to save a dying Earth, she finds a connection with a man who's racing to catch the last shuttle off the planet.
Duration: 96 min
Release: 2019
Samson
Samson
Prikazujući događaje koji se nalaze u knjizi o Sucima, Samson je neustrašivi mladi Izraelac kojeg je Bog izabrao kako bi zaštitio svoj narod od Filistejaca. Nakon što je izgubio svoju…
Goosebumps 2: Haunted Halloween
Adrift
Deadpool 2
Solo: A Star Wars Story
Solo: A Star Wars Story
Through a series of daring escapades deep within a dark and dangerous criminal underworld, Han Solo meets his mighty future copilot Chewbacca and encounters the notorious gambler Lando Calrissian.
Frontier
Frontier
Michael's perfect life changes dramatically when he discovers a portal wich allows him to travel in time. He travels back to the World War II to go through the quest…
The Scythian
7 Guardians of the Tomb
Mortal Engines
Mortal Engines
In a post-apocalyptic world where cities ride on wheels and consume each other to survive, two people meet in London and try to stop a conspiracy.
Alpha
The Kid Who Would Be King
The Kid Who Would Be King
Old-school magic meets the modern world when young Alex stumbles upon the mythical sword Excalibur. He soon unites his friends and enemies, and they become knights who join forces with…