0
(No Ratings Yet)
Loading...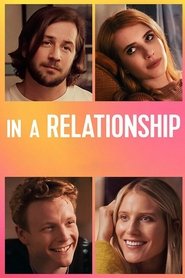 In a Relationship
Long-term couple Owen and Hallie are breaking up (or maybe not?). Just as their relationship reaches a turning point, Matt and Willa embark on a romance of their own. A funny, deeply felt
Duration: 92 min
Release: 2018
When We First Met
Bel Canto
Alita: Battle Angel
Alita: Battle Angel
When Alita awakens with no memory of who she is in a future world she does not recognize, she is taken in by Ido, a compassionate doctor who realizes that…
Destination Wedding
Destination Wedding
Frank and Lindsay—two emotionally-broken strangers—meet on the way to a destination wedding. Over the course of the weekend and against all odds, they find themselves drawn together even though they…
The Guernsey Literary & Potato Peel Pie Society
The Guernsey Literary & Potato Peel Pie Society
Free-spirited writer Juliet Ashton forms a life-changing bond with the delightful and eccentric Guernsey Literary and Potato Peel Pie Society, when she decides to write about the book club they…
IO
IO
As a young scientist searches for a way to save a dying Earth, she finds a connection with a man who's racing to catch the last shuttle off the planet.
Border
Border
A customs officer who can smell fear develops an unusual attraction to a strange traveler while aiding a police investigation which will call into question her entire existence.
Ice
Life Is a Miracle
Fifty Shades Freed
The Perfect Date