0
(No Ratings Yet)
Loading...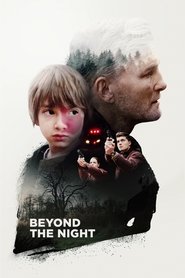 Beyond the Night
When a soldier's son reveals damning information about a local gangster's missing daughter, a war of attrition wreaks havoc on their forgotten coal mining town.
Duration: 98 min
Release: 2018
Jonathan
Jonathan
Jonathan is a young man with a strange condition that only his brother understands. But when he begins to yearn for a different life, their unique bond becomes increasingly tested.
The Neighbor
Hereditary
The Mercy
At First Light
At First Light
A high school senior, Alex Lainey, has an encounter with mysterious lights that appear over her small town. She soon develops dangerous, supernatural abilities and turns to her childhood friend…
Occupation
Occupation
A small group of town residents have to band together after a devastating ground invasion. As they struggle to survive, they realize they must stay one step ahead of their…
Nostalgia
Nostalgia
A mosaic of stories about love and loss, exploring our relationship to the objects, artifacts, and memories that shape our lives.
Second Act
We Die Young
What Still Remains
Welcome the Stranger
Welcome the Stranger
Alice arrives unannounced at her estranged brother Ethan's house in an attempt to reconcile, but bizarre visions, the return of his strange girlfriend and Alice's paranoia and suspicion force the…
Love, Simon